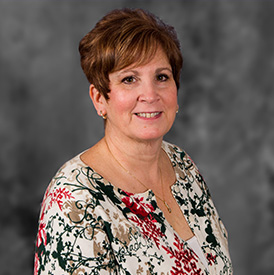 Laurie is a trained X-Ray Technician, but decided to change careers, now working as our administrative assistant. She enjoys working directly with clients and keeps the firm's busy phones and schedule in order.
Laurie has lived in the Village of Brockport for over 30 years, where she and her husband Scott raised their 3 children. She is a long-standing member of Christ Community Church where Scott serves as a Deacon.
Laurie is an avid quilter, often entering her quilts in local quilt shows. She is also an excellent cook and baker, and keeps the office well stocked with snacks for employees and clients alike!
Laurie's Contact Information:
Phone: 585-637-3911 x 102
Fax:      585-637-7546
Email:   reception@khjlaw.com