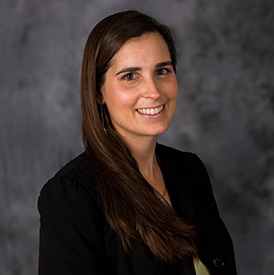 Mandy is part of the real estate team at Klafehn Heise and Johnson PLLC. Mandy has worked in Brockport since early 2004. She worked for nine years at a local bank branch before joining the firm.
Mandy graduated from SUNY Geneseo with a Bachelor's degree in Psychology in 2002.
Mandy enjoys the small town feel of living in Brockport with her husband Brent and two children Casey & Raegan. While Mandy enjoys reading and the outdoors, her main focus is her children!