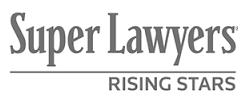 Klafehn, Heise & Johnson P.L.L.C., Attorneys at Law, represents clients with a broad array of legal needs. We provide high-quality legal solutions that help you accomplish your goals and plan for the future, simplifying the legal process with clear and customized guidance.
Our firm is also regarded throughout the area for the significant volume of real estate representation and estate administration that it directs. In addition, we represent clients in business law, family law, criminal defense, personal injury and litigation.
The firm has been established in the community since 1957, serving people across New York state with a special focus on the people of Monroe and Orleans counties. Individuals and families throughout the area know our services and trust the representation and solutions that we provide. Families and generations of families know they can count on our firm for quality service and advice when law intersects with life.
Estate Planning Tailored To Your Wishes
Whether you want to create a plan for the future or wish to administer an estate following the passing of a loved one, our Estate Planning attorneys have the experience and deep understanding of planning and probate needed to protect your interests and your family.
Advanced planning — We create comprehensive estate plans based on Wills, trusts, powers of attorney, health care proxies and other estate planning documents that are customized to your assets, family dynamics and intentions for how your wishes will be carried out.
Probate and estate administration — Our firm assists executors and families in seamlessly and efficiently administering estates and navigating the Probate process with minimal disputes or delays.
Elder law — We provide you with the answers and resources needed to ensure that your loved one receives the care he or she needs and is allowed to age with dignity, while also recommending specific strategies to assist in the protection of his or her assets.
Residential And Commercial Real Estate Law
Our lawyers provide experienced representation in all aspects of Real Estate transactions and dispute resolution, both in residential and commercial matters. We will create and negotiate contracts that protect your interests, and we will enforce those contracts when necessary.
Contact Our Firm
To arrange a no-cost initial consultation to discuss your legal needs and how we can help, please Contact our law office today at 585-637-3911.